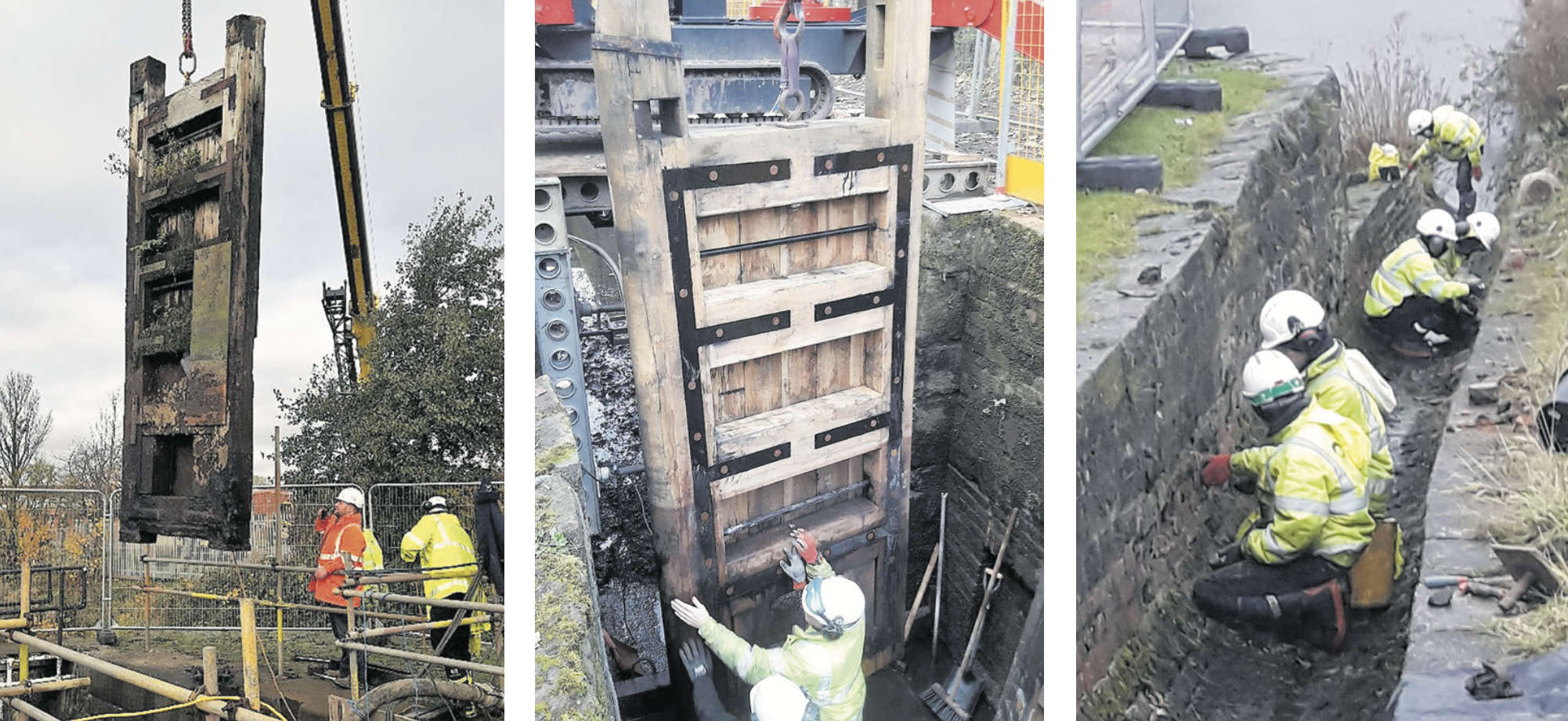 Winter canal works are part of multi-million pound investment – Quest Media Network
OPEN FOR THE FUTURE: Work is being carried out on the entire network to protect the 200-year-old watercourses.
The Canal and River Trust is investing £ 16.5million to carry out repairs, upgrades and specialist maintenance work on the historic North West Waterways this winter.
Part of the program, which is expected to end in mid-March, includes works along the Ashton Canal in Droylsden.
The works include new lock gates and a ladder installed at Lock 13 (Crabtre Lane); new lower lock gates installed and masonry repairs at Lock 15 (Clayton); and repair work and new resin grouting to improve the condition of the lock chamber at Lock 16 (Edge Lane, Droylsden).
Winter projects span the rest of the canal system, including the Huddersfield Canal in Uppermill and the Peak Forest Canal in Marple, as well as the Leeds and Liverpool Canals and the Shropshire Union Canal.
Major projects also include securing the long-term restoration of the Toddbrook Reservoir at Whaley Bridge.
The Canal and River Trust, which operates 2,000 miles of waterways nationwide, is the custodian of over 380 miles of canals and rivers in the northwest, as well as hundreds of locks, bridges, aqueducts, tunnels and reservoirs.
Most lock gates need to be replaced every 25-30 years and are individually custom made from sustainably sourced European holm oak, handcrafted in the Trust's specialist workshops in Bradley, West Midlands or Stanley Ferry in Yorkshire.
Daniel Greenhalgh, North West Regional Director for the Canal and River Trust, said: "Our job is to preserve and protect the country's precious man-made waterways.
"With many canals in the region built over two centuries ago, it is important to maintain regular maintenance and keep the waterways in good condition.
"We always try to minimize inconvenience to boaters by doing this routine work during the winter months.
"Research proves that people feel happier and healthier by the water's edge and during the pandemic in particular, the waterways have offered a valuable lifeline for so many, providing perfect places for recreation. and local exercise.
"That's why it's so important that we keep them open and safe for everyone to use, whether people like to walk by the water, ride a bike, go boating, paddle or fish.
"Canals are also great spaces for wildlife, promoting biodiversity, which is particularly important in urban areas. "