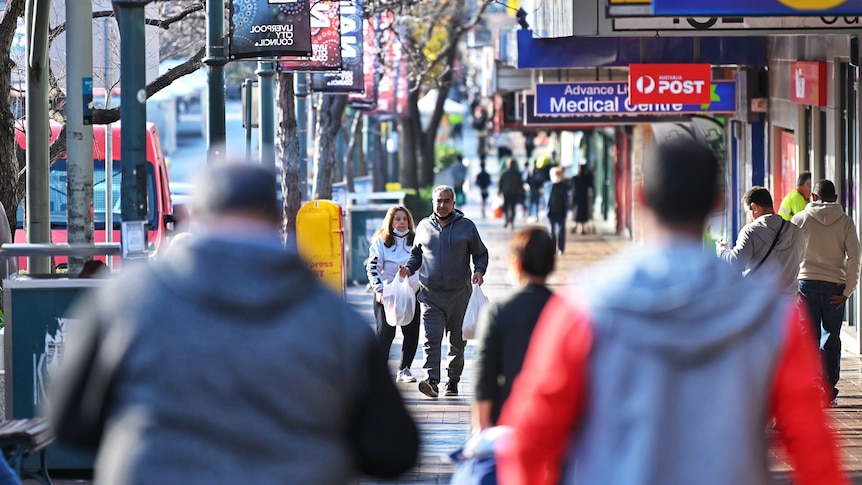 When COVID is behind us, Australians will have to pay more taxes
The biggest unspoken message from the intergenerational report released during the lull between closures is that we will need more taxes.
Not now. For now, it's about doing everything to bring COVID outbreaks under control and asking how (and how much we will have to) pay for it later.
But when the economy is healthy again, taxes will have to rise, a lot of the time.
If the intergenerational report does not say so explicitly, it may be because the government is sticking to its arbitrary and implausible guarantee that tax revenues will never exceed 23.9% of GDP, which is the average between the introduction of the goods and services tax and the global financial crisis.
Or maybe it is because what is needed is eerily in line with the high-end tax cuts provided for by law that will likely cost $ 17 billion a year from 2024 to 25.
Among the drivers of increased government spending identified by the report is health spending, which currently accounts for 4.6 percent of gross domestic product, and the report's projections are expected to climb to 6.2 percent over the past 40 years. coming years.
We will want better health
To fund this alone, the government will need to collect 6 percent more taxes in 2061 than if health spending had remained where it was as a share of GDP.
Surprisingly perhaps, most of the additional spending on health will not be the direct result of an aging population. It will be because health technologies are improving and becoming much, much more expensive (like COVID vaccines). And because income is increasing.
Rising incomes, the report explains, are the main driver of public health spending internationally.
This is because for some things, including providing hospitals, private spending cannot reduce it no matter how well off you are.
After billionaire Kerry Packer suffered a massive heart attack while playing polo in 1990, he was rushed to Liverpool Hospital in Sydney.
When the ANU election survey began in 1990, 54% of Australians polled considered health "extremely important" in determining their vote. It is now 70 percent. In 1990, 11 percent considered health "not very important". It is now only 2 percent.
The intergenerational report says that spending on elderly care climbs from 1.2% to 2.1% of GDP, which in itself means that tax levies will have to be 4% higher than otherwise, but it has was prepared prior to the government's final response to the Royal Commission on the Care of the Elderly.
The interim response included 14 (mostly costly) recommendations for "further consideration".
The national disability insurance scheme already represents one in 20 tax dollars collected and is expected to overtake Medicare.
The report says the government's response to the current Royal Commission on Disability Care is likely to put "additional pressure" on costs.
We will have to spend more than we planned
None of these extra expenses are bad if they offer good value for money, and that's what the public wants. But it is difficult to reconcile with the report's official projections showing that government spending will only increase by 2.5% per year in real terms over the next 40 years, compared to 3.4% per year over the past 40. .
The report achieves this in part through an outrageous sleight of hand. It indicates that JobSeeker and other payments will get tiny as a proportion of GDP because they will only rise with inflation (which is usually low) rather than wage growth or GDP growth (which is usually higher and corresponds to pension growth).
A moment's reflection would show that if this actually happened for 40 years – which the Treasury report assumes – JobSeeker would drop from 70 percent of the one-age pension to 40 percent difficult to justify.
Job seeker and old-age pension as projected in the intergenerational report
We know it won't happen because it didn't.
JobSeeker was given a boost this year after only 20 years instead of 40 to make sure that sort of thing didn't happen.
And we know that nothing prevents an intergenerational report using more realistic assumptions.
The 2015 report, released at a time when the Abbott government was planning to adjust the pension based on JobSeeker's stingier formula, relaxed the assumption after 13 years because if it left it in place, the pension would slide untenably below it. community expectations.
We can easily pay more taxes
There is nothing wrong with paying more taxes if it's for things we want, like better health care, better care for the elderly, better care for the disabled, and benefits on which we can live.
The intergenerational ratio pushes up government spending by four percentage points of GDP by 2061. But real GDP per person has nearly doubled, increasing by 80%.
Even if this is an overestimate and GDP per capita increases by, say, 50%, and the need for tax increases by more than four percentage points, we can easily afford the additional tax, and we'll want what this tax will buy. Expectations increase with income.
The current government will be long gone when the tax-to-GDP ratio hits its "ceiling" of 23.9% of GDP (which the report predicts in 2035).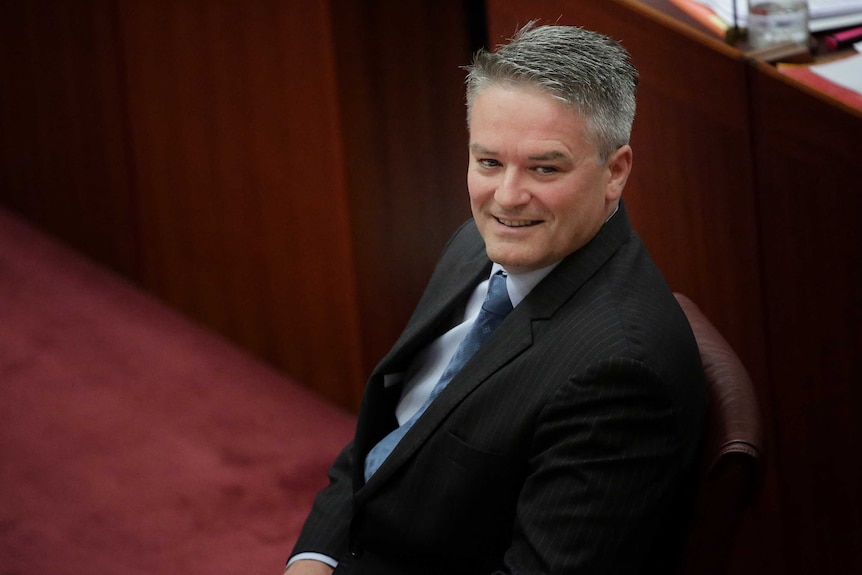 The finance minister who proposed the ceiling, Mathias Cormann, is now head of the Organization for Economic Cooperation and Development, whose average tax levy is 34% of GDP.
One obvious place to look for the tax is for high-income seniors, who currently enjoy refundable and non-taxable super postage credits and special tax breaks. Calculations from the Grattan Institute suggest that an older household earning $ 100,000 pays less than half the tax of a working-age household on the same amount.
Like less well-off seniors, they are very likely to use the services offered by the tax.
Saying that we will need more taxes does not mean that the government should fund all of its spending with taxes.
It projects budget deficits for the next 40 years. Budgets have been in deficit for almost all of the last 100 years.
But it will have to cover a large chunk of the tax to keep the economy in check. If we want what the tax offers, we will be prepared to pay it.
Peter Martin is a visiting scholar at the Crawford School of Public Policy at the Australian National University. This article originally appeared on The Conversation.