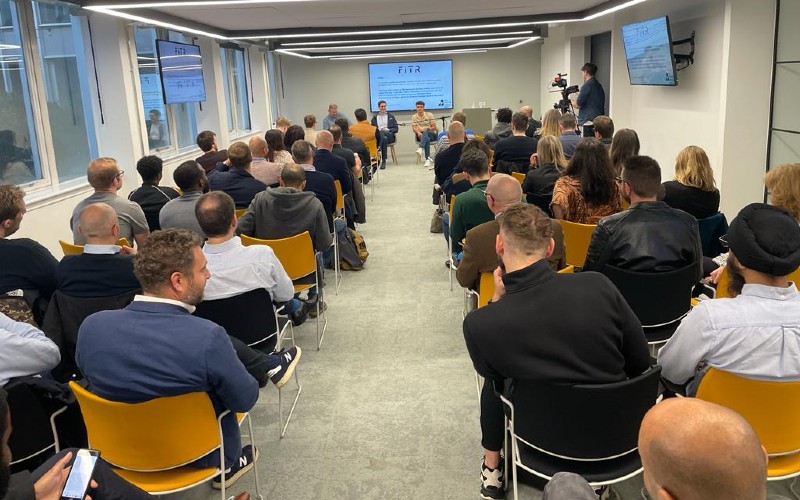 Tech startups get survival tips
Investment
Secrets of survival as a tech startup was one of the themes of an event in Manchester.
Organized by The Start-Up Factory.tech and hosted at the Manchester Technology Center, the audience of 80 heard from a number of tech experts and entrepreneurs.
The Start-Up Factory.tech helps entrepreneurs turn their ideas into reality and has worked with Nivo, BankiFi and Plytime Learning.
The event was also used to launch a new book – 'From the factory – We build tech companies – which provides a step-by-step guide to launch and run a startup.
Eight experts co-authored the book which offers advice on everything from creating an MVP; build a technical team; lower cost marketing; and the importance of culture.
Speakers for Wednesday's event included actor Reece Douglas, founder of a social media agency called Social Plug, which helps businesses drive traffic and sales through influencer-generated content.
He came to The Start-Up Factory.tech with an idea and their developers created a platform in exchange for 15% equity.
Aleksa Vukotic is the CTO of The Start-Up Factory.tech, and has identified two common mistakes that startup founders often make.
The first is to underestimate the importance and challenges of technology, so that they under-invest in it and the second is to build large technical teams before they are ready for the market.
Vukotic said that a lot of people are afraid of technology, so having someone by your side who you trust is essential.
Ian Brookes is the co-founder of The Start-Up Factory.tech and said that only 20% of startups reach their 5e anniversary, it is therefore essential that they do everything possible to improve their chances of survival.
Mo Aldalou is Senior Manager of Entrepreneurial Engagement at Tech Nation and helps connect local founders to national networks.
He said the startup industry can be overlooked in favor of scale-ups, which is why The Start-Up Factory.tech's work is so important.
He said the tech sector was vibrant, highlighting how investment levels in 2021 had already surpassed the total for all of 2020.
Anna Dick is the technical director of Hiring-Hub and said the company made a conscious decision not to downsize its tech team when Covid struck.
She said the market recovered noticeably in February 2021 and added that the pandemic had opened up a much larger talent pool.
Jon Davage is the Business Leader at Bermans and one of the book's co-authors.
He said: "The technology deals have paved the way for Covid. Private equity likes recurring revenue because it has revenue visibility and scalability. PE has a lot of money, and investing in well-run tech companies is now seen as an alternative to traditional LSE and real estate.
"The market remains buoyant and what is really encouraging are the small cap investments led by EIS, Praetura, Deepbridge, Seneca – all Northwestern investment firms."
The event was hosted by BusinessCloud Editor-in-Chief Chris Maguire.
A similar event will take place in Liverpool on October 12. For more details, visit
https://www.eventbrite.com/e/advice-for-startups-whats-next-for-tech-in-liverpool-tickets-172766989717