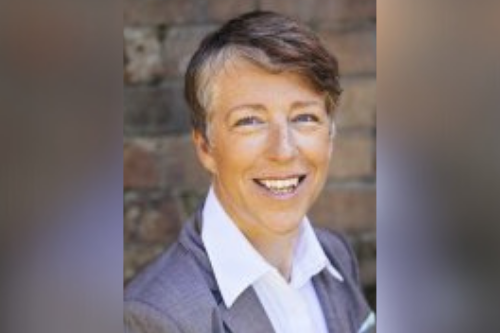 Sydney property pits investors against first-time homebuyers
A chronic lack of housing supply has created a deadlock in one of the key segments of Sydney's real estate market, according to a leading buyers agent.
Sydney's outer suburbs, which previously served as the market entry point for locals and a key investment area for generating rental supply, is now a battleground where wealthy investors lose out to first-time buyers. .
"There are different people with different amounts of money," said Kate Hill of Adviseable. "In the eastern suburbs you still get a lot of offers at $ 2-3 million, and in Penrith, Liverpool and Blacktown you get people buying between $ 850,000 and $ 1.2 million."
"But we were at an auction for a client a few weeks ago, a property marketed at the low guide price of $ 700,000, and even the agent was amazed when the auction went over $ 750,000 and that it clearly sold for $ 825,000. This is $ 120,000 more than they expected.
"This is happening everywhere else where normal, non-transient and settled Australians live. They are the ones who are buying now because they have a lot of money. If you're in Penrith, buy within the most popular and demanded purchase price range, and you're up against no less than 25 other deals on everything we have to offer. It's a nightmare."
Read more: NAB raises long-term fixed rates while reducing flagship variable
It's not just West Sydney property: where rental investors collide with first-time buyers, first-time buyers win. The so-called mortgage belt, where APRA lending rules could prevent some first-time homebuyers from getting a home loan, has yet to take off.
"Our investors are investing everywhere," said Hill. "I bought in Geelong, Adelaide – those markets are ridiculous too. It's the same in Brisbane too, as well as west of Sydney and on the central coast. Everywhere normal people live, they've gone mad. "
"If there are normal Australians, they have sat on their money for two years, have done nothing and they have money. The economy went well, we had JobKeeper and some people now have more than before the pandemic. People were afraid to spend money so they kept the cash and now the interest rates are low which helps. "
"Homeowners have money to spend and there are no registrations. I'm overbid by $ 120,000 in Penrith, it's like people have more money than common sense. But people have that money and they don't care about APRA rules coming in, they don't need to borrow that much.
"We need more announcements. We need to give people the confidence to sell and upgrade. What they've done by preventing people from borrowing money just might make them more fearful of the upgrade and hence they don't sell. We are already seeing this in the renovation boom.
"We need to make people more confident in the economy, in their jobs and in the future in general so that they can put their house on the market and improve it. We need more ads and creating new ones isn't always the answer.
"If we had more supplies, it would give us more choice, and it would force the person who pays $ 120,000 more than the guide to move elsewhere. Give us more supply and it won't happen.