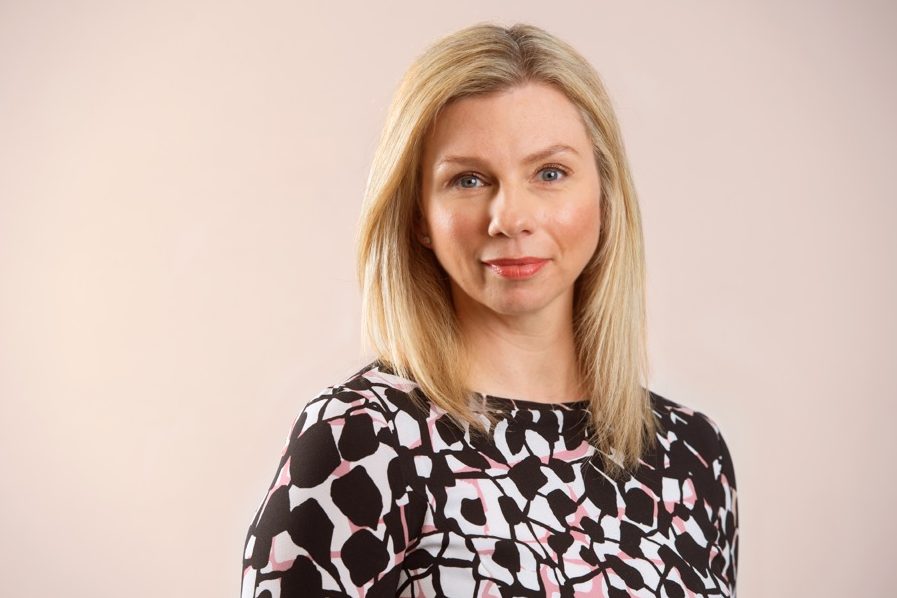 People: the very group; Six&Flow; DTM Legal; CBD; Caddick construction; Davis Blank Furniss
The Very Group, the Liverpool-based online retailer which operates multi-category digital retailers Very and Littlewoods, has appointed Jessica Myers as Chief Marketing Officer (CMO). She will begin the role on October 3, 2022.
Jessica joins Very from Metro Bank, where she built and led the company's first-ever brand and marketing function and served as a member of the executive committee. Joining in 2019, Jessica shaped Metro Bank's brand strategy, developed transformational marketing capabilities and invested in brand and marketing communications which accelerated the company's growth as a UK challenger bank.
Prior to Metro Bank, Jessica spent five years leading the brand team at NatWest Group with responsibility for its 10 portfolio brands including RBS, NatWest, Royal Bank, Coutts and Ulster Bank. Previously, she held several marketing and branding positions at Commonwealth Bank of Australia in Sydney and held positions at American Express.
In 2021, she was recognized in the top 100 most effective marketers in the UK by Marketing Week and shortlisted for a 2022 EMEA Fellowship for The Marketing Academy.
At Very, Jessica will lead a team of people across brand, marketing, PR and creative to continue to effectively position the digital retailer as a top online destination for UK and Irish families.
Robbie Feather, Managing Director, Retail at The Very Group, said: "Jessica is a thoughtful, commercial and impactful marketer and leader with deep consumer experience. He is exactly the right person to lead our marketing team at a time when UK families are increasingly looking for the convenience, flexibility and value that Very offers.
Jessica Myers said: "It's a fantastic time to join Very, who have become one of the UK's most recognizable digital retailers in recent years. I can't wait to meet the team and start making a difference for Very and our customers.
::
Six & Flow, the Manchester-based growth agency, has announced five new appointments across the business.
The first newcomer is Victor Skenjana who has been appointed digital project manager. Victor joins Six & Flow from FirstGroup and will focus on providing HubSpot solutions for a dedicated client roster.
Tessa Gonnella and Rethabile Motsoari joined the team as Customer Success Managers. Their roles will see them overseeing the smooth running of projects as well as managing client relationships and internal delivery updates. For the past 11 years, Tessa has worked as a product developer and coordinator for brands including Paul Smith, Burberry and Varley, while former Rethabile employers include Aramex and P&G.
The agency's new Solutions Architect is Tamara Rogers. She will work in the business systems module and support the creation of bespoke HubSpot solutions. Tamara joined Six & Flow from RFEA – The Forces Employment Charity. Previously, she was a CRM Marketing Project Manager at Birmingham City University.
Lauren Davidse has joined the team as a growth consultant and will be responsible for launching and managing new client campaigns, delivering high quality content and developing and delivering inbound strategies. marketing. Lauren spent a decade in financial and credit analysis within the corporate banking industry, before moving into start-ups, scale-ups and business growth incubators operating in the fintech and SaaS space.
Over the past seven years she has worked with Truevo, Zebu Digital, Bitcoin Events and Revix. She has also held various consulting positions.
Lauren said: "I knew Six & Flow was the right move for me as it is 100% people focused, both in terms of working with customers and dealing with its own team."
Rich Wood, Managing Director of Six & Flow, said: "This latest wave of new entrants are all fantastic additions to the business. They bring with them a wide range of skills and experiences that will build on the expertise and enhance our offering.
::
DTM Legal's premier dispute resolution team has grown even further with the recent appointment of Anna Salisbury to join Jackson Lees' team.
Anna has extensive experience advising businesses and high net worth individuals in contract disputes, debt collection, malpractice claims and commercial litigation.
As a senior partner, Anna will support the next stage of growth for the Liverpool team. She said: "I am delighted to join DTM's legal team and be part of the growth plans. It's great to be part of a dynamic, forward-looking company. Liverpool are buzzing at the moment and there is a lot of interesting work going on.
Liverpool manager Kate Roberts said: "Anna brings a wealth of commercial and insolvency experience to the team and she will be a great asset going forward."
Jim Morris, Head of Dispute Resolution, said: "We have developed our Liverpool team and our specialties across the firm with great success over the past few years and our Dispute Resolution team enjoys a strong reputation in the region. Anna will enhance our level of service and expertise and will be involved in a wide range of work to support our customers across Liverpool and the North West.
::
Developer HBD has appointed Chris Stalker as director as its residential and urban regeneration pipeline continues to grow.
Chris joins the business after nearly six years at the helm of Manchester's £250m mixed-use Kampus scheme, a joint venture project between HBD and Capital&Centric, which was completed in September 2020.
Prior to Kampus, he held positions at several major property companies including Arup and Urban Splash, where for 11 years he played a key role in delivering several of the developer's most prominent projects – Castlefield in Manchester, New Islington, and Park Hill from Sheffield.
Although he is based at HBD's office in Manchester, his new role will see him advising on programs across the country.
HBD has seven offices across the UK and focuses on three key sectors: Residential, Urban Regeneration and Industrial and Logistics. Its current programs include the Golden Valley regeneration program in Cheltenham, Setl in Birmingham and the Mabgate Yard project in Leeds.
Chris said: "I worked with HBD for several years as we took Kampus from concept to reality – it was a huge project that I'm really proud of. HBD is working on some really exciting projects that include a lot of things I'm interested in, so I'm really looking forward to starting these new challenges.
Adam Brady, Executive Director of HBD, said: "Residential and urban regeneration is a major focus for us and bringing Chris on board is a key part of that strategy – he brings years of experience delivering these types of of projects and his instinct for creating an ideal place and the elements that make a project special will be a huge asset.
::
Caddick Construction has appointed Paul Dodsworth as its new Managing Director. Caddick and its subsidiaries form the construction division of Caddick Group and Paul will be the head of all construction companies.
Paul, who joins Wates Group where he was Regional Managing Director North, is responsible for pursuing Caddick Construction's vision for strategic and sustainable geographic growth across all of its divisions.
He brings with him over 40 years of experience in the construction industry and has been credited with leading and growing Wates North Division, which is now recognized as one of the strongest in the Wates Group.
Andrew Murray, Executive Chairman of Caddick Construction, welcomed Paul: "His hands-on approach will strengthen the business and we all look forward to working with him. Paul replaces Adrian Dobson who retired after almost 23 years on the board.
"Adrian served as Managing Director from 2019, he has been a key member of our Board of Directors, helping to guide the company's strong growth to become one of the leading and largest independent entrepreneurs from the north of England. We will miss him very much, but we wish him well in retirement and thank him for his massive contribution since he joined us in 1999."
Caddick Construction plans to expand its regions of operation and increase its activity in the residential sector. He will also support the growth of Casa by Moda by building the Moda Living brand of single family homes, as well as other key projects in Yorkshire, the North East and the North West.
Paul Dodsworth said: "This is an incredible opportunity and I look forward to being part of the Caddick team which has enjoyed so much success over recent years. I am particularly excited about the opportunities that are currently arising in the residential and logistics markets. I look forward to joining August 1, 2022."
::
Davis Blank Furniss, the Manchester and Glossop-based law firm, is further strengthening its commercial property department following the announcement of the arrival of Rosie Korcz as a partner.
Rosie began her career at Davis Blank Furniss but joined JMW then Panonne Corporate where she acted for a range of developers and banks as well as in all areas of commercial real estate.
Her decision to return will see her focus primarily on growing the lending and business development business. She will also work closely with Richard Hamilton – partner and property manager – on the running of the team.
Rosie said: "Davis Blank Furniss is an incredibly inclusive company that is committed to providing for its customers every step of the way. That approach, as well as its supportive culture, shines through so I'm delighted to be back as I know it's the perfect place for me to take the next step in my career.
Richard Hamilton said: "Rosie is a talented and tenacious commercial property lawyer, so it is fantastic that she has returned to the firm. His experience is already adding value and I look forward to seeing his career blossom over the next few years.