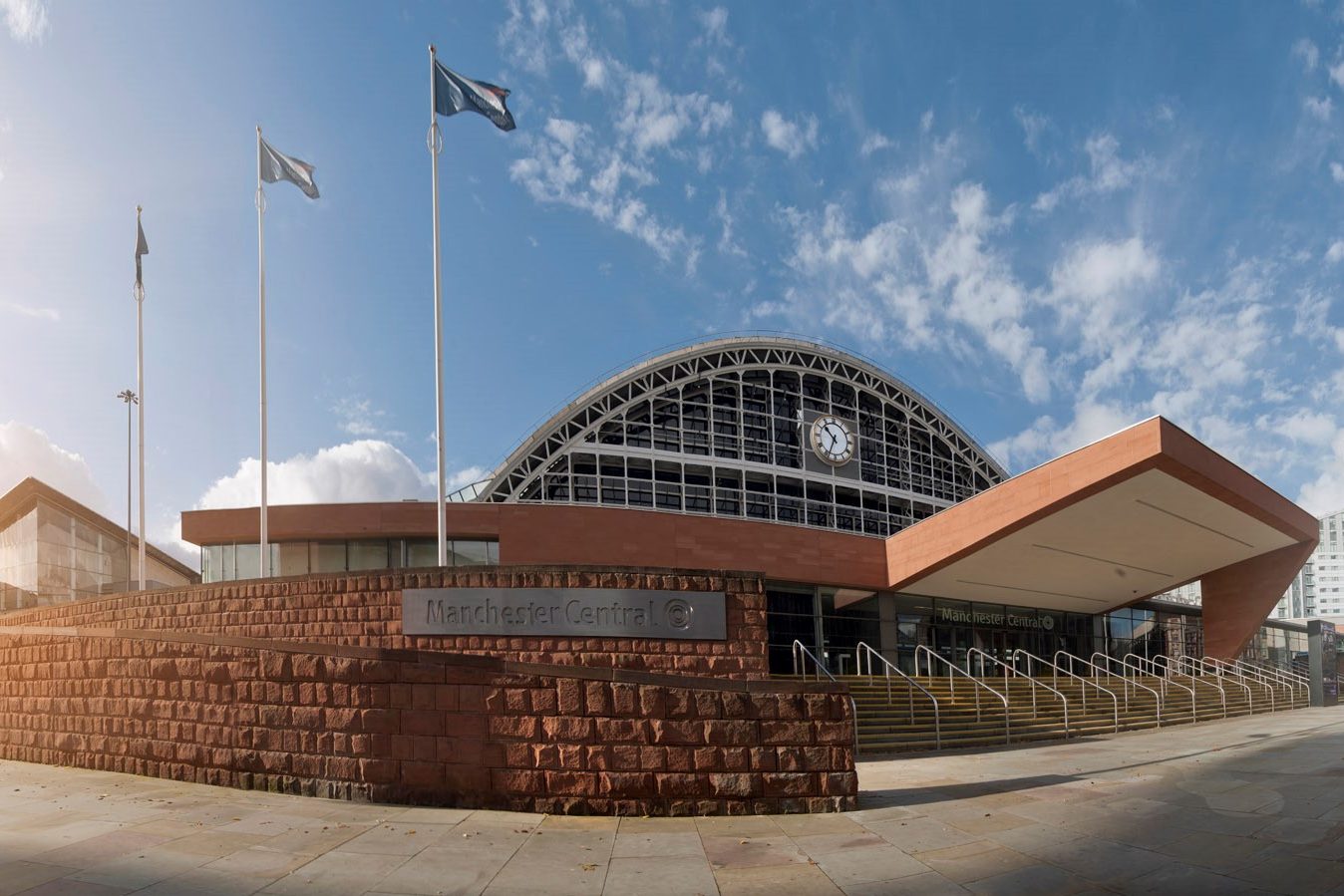 North West Business Records: Manchester Central; artisanal; Booking.com; Cooperative bank; Emirates Airline; M&S Bank Arena
The number of delegates at Manchester Central has exceeded pre-COVID levels in recent months and contributed 12% more to the economy, according to the site's latest quarterly report.
Between April and June 2022, the site hosted 56 events and welcomed 100,419 visitors, representing a 13% increase in delegate numbers compared to the same period in 2019. Several event and conference organizers also reported their most large number of participants on the site. This resurgence in numbers contributed to an economic impact of £38.2m on the region, a 12% increase on the same period in 2019.
The latest figures come as Manchester Central, one of the UK's largest and most versatile event venues, completed its first normal trading quarter since the pandemic. During the closures, Manchester Central has invested in high quality hybrid solutions to continue to deliver interactive events for a variety of audiences. In an average year, Manchester Central attracts over half a million visitors to the city and contributes around £150 million to the local Greater Manchester economy.
Shaun Hinds, CEO of Manchester Central, said: "The past few months have been some of the busiest ever and demand has been incredibly strong. It's great to see events bounce back the way they did and I'm so happy to have the "buzz" under our roof again.
"These latest results show that there is a real appetite for hosting big in-person events right here in Manchester. And this is having a very big positive impact on the recovery of the wider region, as spending around the site for hotels, bars, restaurants, travel and more has increased further. It's fantastic to see the city prosper, support jobs and help put the region on the world map.
Last quarter's events included Housing 2022, which recorded its best attendance ever with 8,300 attendees and 450 speakers. The BIBA (British Insurance Brokers' Association) conference also attracted a large turnout, with 8,066 delegates and 222 exhibiting companies.
::
MerseyMade, the creative hub in Liverpool city centre, is gearing up to celebrate the art of baking in a new collaboration with one of the city's most beloved independents, Artisane.
The south Liverpool bakery, best known for its traditional French breads, pastries, tarts, cakes and macaroons, is set to bring some of its best dishes to the menu at MerseyMade as the venue, in the historic building of the Chancery on the corner of Paradise Street. , reveals plans for a new cafe called Scribble.
The new 50-seat restaurant, due to open next month, will provide a relaxed and convivial setting for breakfast, a casual lunch or a get-together with family and friends. Boasting seating across two floors, Scribble is designed to give guests the chance to soak up the creative atmosphere in the surrounding area of ​​stunning artwork and unique creations from over 100 local artists and artisans.
Scribble's kitchen will be overseen by seasoned restaurateur Sean Millar, renowned for his acclaimed restaurants such as The Other Place, The Side Door and Pruno. He said: "In the same way that MerseyMade champions the work of local artists and designers, Scribble is designed to celebrate our talented local food producers and Artisane is among the very best. I have known the team behind Artisane for many years and am absolutely delighted to feature a selection of their locally made pastries, pies, quiches and breads on the menu at Scribble.
Anne-Louise Bouffard-Roupe, of Artisane, said: "We are hugely supportive of MerseyMade's mission to champion local independent businesses and this new collaboration is a perfect fit for Artisane, marking our return to Liverpool city centre. As a local family business, we're delighted to be working with the MerseyMade team as we bring a handpicked selection of Artisane favorites to Scribble's menu.
::
Digital travel company, Booking.com, has announced its sponsorship of Manchester Pride, which runs from August 25-29, and more than 100 employees from Booking.com's Manchester Trips division will take part in the Manchester Pride Parade, which This year's theme is 'March for Peace'.
Booking.com, which will move into its new UK headquarters in Manchester in November, promises to mark the occasion with a range of activities and will unveil a few surprises throughout the weekend, it said.
A recent study by Booking.com found that 71% of UK-based LGBTQ+ travelers had less welcoming or uncomfortable experiences while travelling, with 61% saying they need to consider their safety and well-being. be as a member of the community during their travels.
As part of its "Travel Proud" program, Booking.com is committed to continuing to work closely with its partners, employees and suppliers to connect with LGBTQ+ travelers, and is actively seeking ways to reduce barriers for community both on and off its Platform. This includes providing hospitality professionals with the confidence and tools to use the right language in every interaction with their customers, as well as leveraging more inclusive language and options on the Booking platform. com itself.
Matthias Schmid, Vice President of the Trips Division of Booking.com, said: "Our mission is to make it easier for everyone to experience the world. As part of this, it is essential that we meet the needs of LGBTQ+ travelers within the industry, ensuring that everyone has the right to explore the world as themselves, always. We are also extremely proud to be building a global transport hub here in Manchester, where we already employ over 1,000 people from around the world.
::
Manchester-based Co-operative Bank has launched a new initiative in partnership with homeless youth charity Centrepoint, to help financially excluded young homeless people in Manchester access basic banking products.
Lack of a fixed address is a critical problem homeless people face in accessing financial services. Recognizing this, the bank is working with Centrepoint to pilot an innovative solution – young homeless people in Manchester can use Centrepoint's address as their own, before establishing a safe and permanent address.
Centrepoint counselors will refer young people in need of banking services to the bank's pilot project and provide the documents required to apply for The Co-operative Bank's Cashminder account. The bank expects to begin receiving referral requests in the coming weeks and will monitor the success of the pilot over the next six months.
Darrell Evans, Managing Director of Retail Banking at The Co-operative Bank, said: "The Bridge to Banking initiative was designed to ensure that young people are not caught in the cycle of financial exclusion when they trying to reintegrate after being homeless. Being able to help people access a bank account will add to the existing services Centrepoint is able to provide. We hope this will help many young people get back on their feet.
Ed Tytherleigh, Centrepoint's Director of Housing and Support, said: "Lack of access to a bank account is a significant barrier preventing young people from escaping homelessness and can even lead to youth homelessness. in some cases. We are very grateful to our long-standing partners, The Co-operative Bank, for working with us to develop a solution that works for the vulnerable young people we support and will help many to speed up the process of accessing a sustainable housing and employment.
::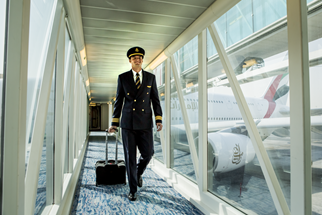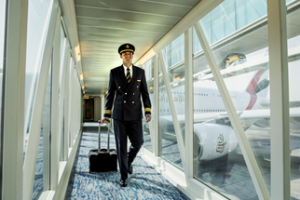 Emirates Airline will run a pilot tour to recruit experienced and technically proficient commercial pilots from three major UK airports, including Manchester, Luton and Gatwick airports.
The pilot roadshows will offer interested pilots the opportunity to find out more about the recruitment process, meet the Emirates team to find out more about the benefits of being an Emirates pilot and discover how to live and work in Dubai.
The roadshow travels to Manchester on Thursday August 11 at the Double Tree by Hilton Manchester Airport, with presentations at 10 a.m. and 1 p.m.
Pilots only need to attend one of the sessions and no pre-registration is required to participate.
Emirates encourages its partners to participate in roadshows as it is a family decision to move to Dubai. Interested spouses can attend the presentations to get information on living in Dubai, schooling the children and other aspects that would affect the family's lifestyle. Emirates is also arranging the spouses' trip to Dubai for the assessment, so they have the opportunity to experience Emirates and Dubai first-hand.
::
M&S Bank Arena Liverpool has signed a new partnership with Sodexo Live! for its VIP lounge.
The bar will now be known as Sodexo Live! Lounge and will offer a wide range of entertainment, including live acoustic music sets from up-and-coming local artists. Up to 110 guests can enjoy a bespoke menu for each event and a range of premium drinks in the upscale mezzanine bar which offers spectacular waterfront views. The Sodexo Live! The lounge is open on event nights, meaning visitors can relax and watch entertainment before and after arena shows in a luxurious setting.
Ben Williams, Chief Commercial Officer of M&S Bank Arena's parent company, The ACC Liverpool Group, said: "We are delighted to confirm a partnership agreement with Sodexo Live!, a global hospitality company with 500 locations worldwide, including stadiums and arenas, convention centers, international sports centers. cultural events and destinations.
"We are particularly excited to provide a platform for emerging artists in the region to perform ahead of certain shows. Guests can enjoy an entire night of entertainment and relax, drink and dine in style before and after watching a concert, comedy, sporting or family event in our venue.
Rebecca Kane Burton, CEO of Sodexo Live! UK&I said: "We love working with the team at the ACC Liverpool campus and helping them to create the best possible experiences for every type of customer, from convention and exhibition attendees to a renewed focus on VIPs attending concerts at the M&S Bank Arena. "