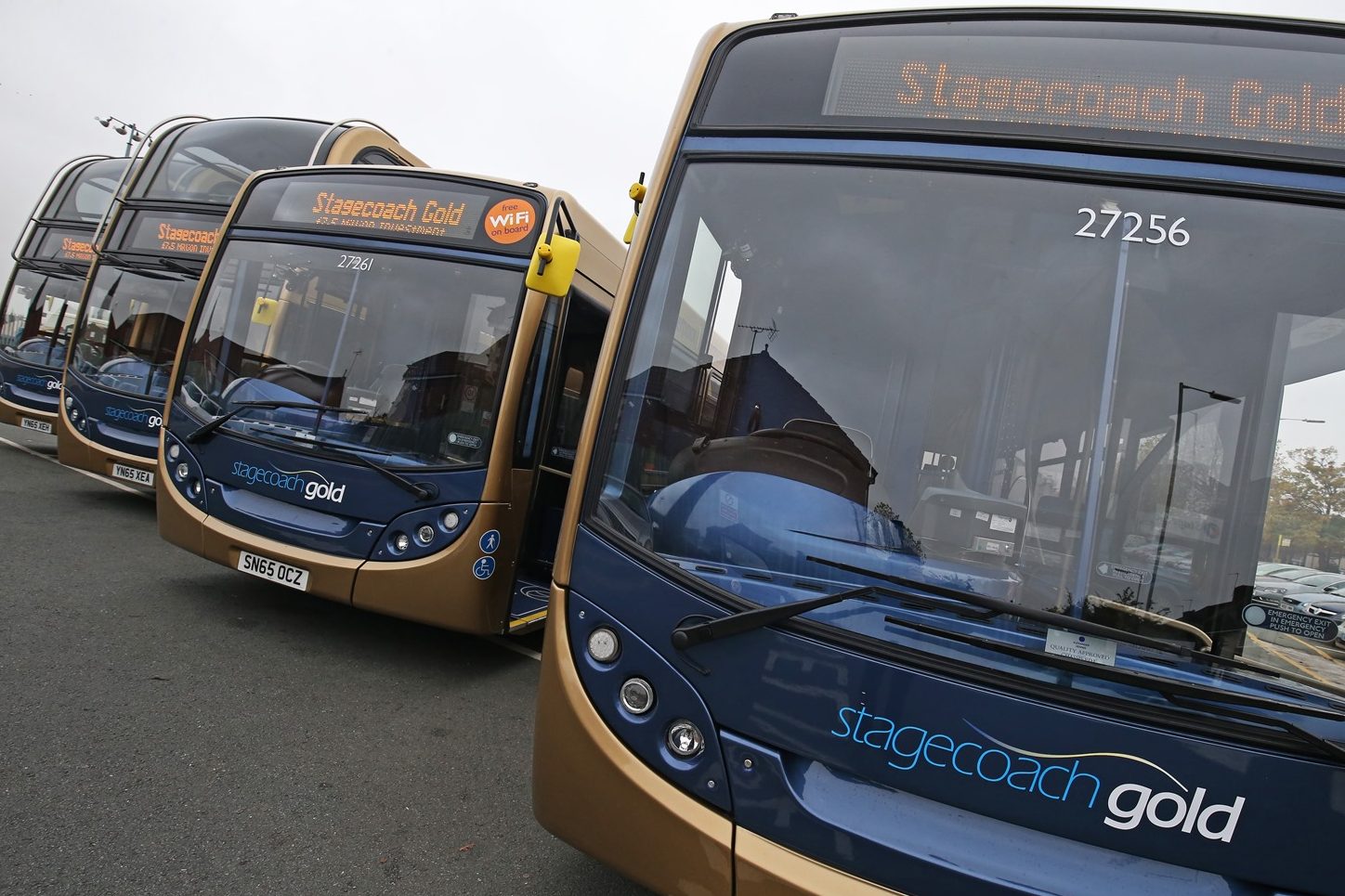 North West Business Notes: Stagecoach; Ports Peel; Parlor; Momentum Group; Fast; Manchester Airport
The Unite union says it has won a 'substantial' pay rise to end the Stagecoach Merseyside pay dispute – although a strike on Arriva North West services looms this Wednesday (July 20).
The 370 Unite members employed by Stagecoach at its Gilmoss depot in Merseyside have ended their industrial dispute after accepting the company's latest revised offer.
They had already called a one-day strike on July 4 and were due to start all strikes from this Wednesday, but that has now been called off.
The deal will see bus drivers' pay rise to £14 an hour retroactively to March 2022 and to £14.20 from January 2023. Engineers will see their pay rise by 10.3%, effective retroactive to March 2022, and an additional 1.45% from January. 2023.
In the second year of the agreement, which will take effect from March 2023, all workers will receive a raise equal to the retail price index (RPI), or 2%, whichever is higher. high.
Unite general secretary Sharon Graham said: 'This is a substantial pay rise and shows what workers can achieve by taking a stand where we know employers can pay.'
::
The new chief executive of one of the UK's biggest logistics companies has urged the government to partner with port and shipping companies to help it achieve its levelling, net zero and economic growth targets .
Claudio Veritiero, who took over from Liverpool-based Peel Ports Group in April, says companies in the sector are uniquely placed to deliver benefits and opportunities across these three national priorities, particularly in the wake of COVID-19 and of Brexit. His comments are part of a 40-page report that Peel Ports released in response to the government's own white paper from earlier this year, in which the company says there is a "huge scope" of synergy between what which is necessary to level up, achieve Net Zero ambitions and the work of the maritime logistics community.
The report cites research by Maritime UK showing that the port sector creates an additional £2.67 for the economy for every pound it directly produces; this contributes an estimated total of £29 billion to the UK economy; and maritime workers earn 36% more than the national average.
Claudio Veritiero said: "It has long been clear to those of us in the port industry that we have a vital role to play in growing economies and there has never been a more crucial time for us to affirm our ambitions by helping everyone in the UK to thrive. Our operations enable a better future for our people, local communities, other businesses and the environment. We are already doing our part and with government support, we are ready to do much, much more.
Peel Ports employs around 2,000 people and has invested around £1.2 billion over the past 10 years. It is one of the largest port operators in the UK, handling nearly 70 million tonnes of cargo a year and 15% of total UK port traffic in its waters. As well as major operations in Clydeside, Merseyside, London Medway, Lancashire, Manchester, Norfolk and Dublin, the company includes a freight forwarding logistics business and a shipping line.
::
The new independent bar and restaurant, Parlor, will open its first location in the thriving Time Square development in Warrington. Work has already begun on the site and the new concept is expected to open in the fall of this year.
Parlor is the brainchild of directors James Wrigley and Warrington native Tom Buckley, who joined forces to bring together their collective experience in hospitality and finance to form Parlor Bar and Eatery. The pair will bring a new 3,869 square foot bar and casual dining destination to Warrington as the return of office workers, visitors and families to the area continues.
The business partners have raised over £500,000 in private funding, including from three local investors to support the launch. The goal is to bring a slice of New York to customers with a specially curated menu of 22-inch pizzas, small plates and salads, as well as a quality collection of craft beers, cocktails and wines. Parlor will also provide space for community-led events and feature local DJs and live music.
James, 41, has over 15 years experience in the hospitality industry, previously owning numerous bars and launching several new venues and concepts in Greater Manchester. Qualified accountant Tom, 37, has a rich family history in the hospitality industry with his father and sister both working in the sector for 82 years combined with their status in the hospitality industry inspiring Tom to use his strong financial background to launch his. bar and restaurant brand
James Wrigley said: "This is an extremely exciting undertaking for me and Tom and we look forward to bringing our vision to life and sharing it with Warrington customers. After visiting the location, we immediately knew it was the perfect place to launch our concept of quality casual food and drink designed for the community.
::
Liverpool-based Momentum Group have won the facilities management contract for one of the city's oldest and finest buildings, Oriel Chambers.
The Grade I listed building on Water Street, located in the heart of the commercial district, was recently purchased by Yakel Property Investments with the ambition to create a central hub and business community while preserving, updating and respecting the architecture and the original heritage of the building.
Momentum Group has been appointed to provide hard and light maintenance services for the building and its facilities management team will be responsible for daily housekeeping, cleaning and general maintenance for the building and its tenants.
Oriel Chambers is 85% occupied with offices ranging from 138 square feet to 6,000 square feet and is home to one of Liverpool's oldest law firms, Oriel Chambers Barristers, who have been in the building since 1965.
Chris Bliss, Principal and Co-Founder of The Momentum Group, said, "Being able to showcase the skills of our housekeeping and maintenance team and the high level of service in this historic building to both Yakel and their tenants at Oriel Chambers is a testament to the quality of delivery we demand and where our team thrives.
::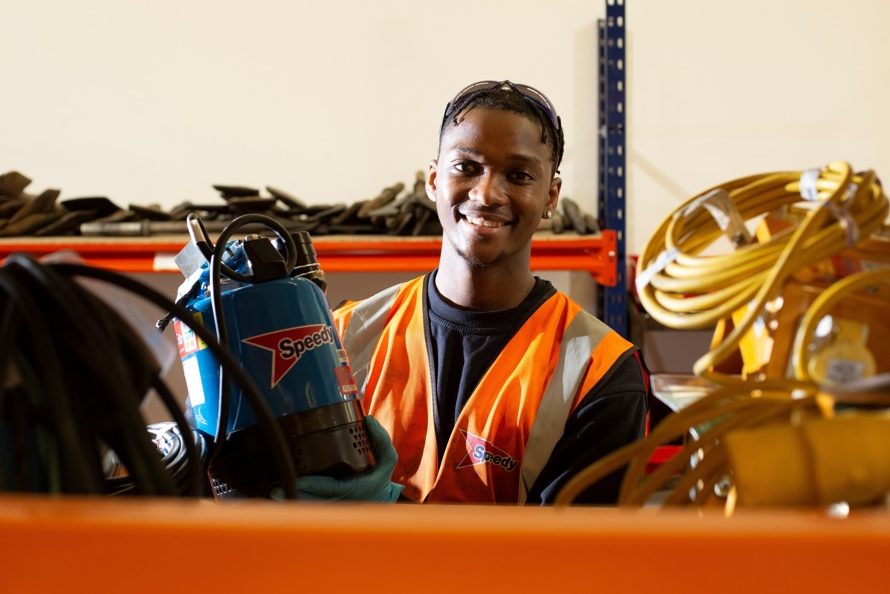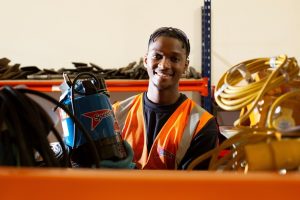 Speedy, the national construction equipment hire and service provider based in Newton-le-Willows, is investing in over 100 early career trainees across the UK to help build its skills base and pipeline. of industry talent.
The initiative will more than double the number of interns in the company, creating new opportunities in areas such as engineering, rental office, sales, marketing, commerce and operations. The program will involve passing on the skills of experienced colleagues to nurture and develop young people at the start of their careers. It will also harness the ideas and perspectives of young people to benefit the growing business.
Speedy is also set to launch a new virtual work experience program to inspire students to pursue careers in construction and the rental industry, which will be offered to 300 young people nationwide. The expansion of its apprenticeship and graduate program is part of the company's commitment to ensure that apprentices, graduates and trainees from formal programs represent 5% of its total workforce, a commitment which is demonstrated by joining the 5% Club – a movement of employers committed to earning and learning in the process of building and developing the workforce they need.
Speedy also began working with Not Going To Uni and The Youth Group to introduce career opportunities and the rental industry to hundreds of thousands of young people. Dan Evans, Chief Operating Officer at Speedy, said: "We recognize our responsibility to help the industry meet the skills challenge and our career entry and exit strategy underscores our commitment to creating opportunities for young people. in the communities in which we work across the UK.
"The program is extremely valuable to us as a company. Working with Not Going to Uni and the youth group gives us a great opportunity to showcase our exciting career opportunities to a more diverse range of people than ever before, but it's also a brilliant way to expand our teams. This will bring new skill sets and perspectives that can strengthen our business to help us build for the future.
::
Manchester Airport Community Network has announced the return of its popular Dragons' Den competition for pupils from schools in neighboring communities. This year's competition will be the 12th edition and follows a two-year hiatus due to the COVID-19 pandemic.
Groups of up to six budding entrepreneurs will work together to develop a business model and bid for a £200 business start-up loan. Once they have secured the loan, teams will purchase equipment, donate, market and sell the product in their local communities, with items selling for up to £8. Each group will be assigned a mentor from the Manchester Airport Community Network to guide them in running their start-up.
The big winner will be the team that reports the most profits in the Grand Finals in December, with all profits going to one of six charities of their choice. The winning group will enjoy a VIP trip to see The Lion King at the Palace Theater in Manchester. A panel of 'Dragons', including representatives from Manchester Airport's management team and bosses from other businesses based at the airport site, will also award additional prizes for best presentation and start -up the most innovative. There will be a second prize for the "best ecological references".
The winners in 2019 were a group of six pupils from Priestnall School in Stockport, who designed a selection of Manchester worker bee tote bags, Christmas cards and badges, raising £7,037 for their charity chosen charity, the Royal Manchester Children's Hospital.
Chris Woodroofe, Managing Director of Manchester Airport, said: "Inspiring young minds is an important part of the role we play in our surrounding communities, and we are delighted to bring back the Dragons' Den competition, which proven incredibly popular before. "Applications should be submitted via www.manchesterairport.co.uk/education by September 27.