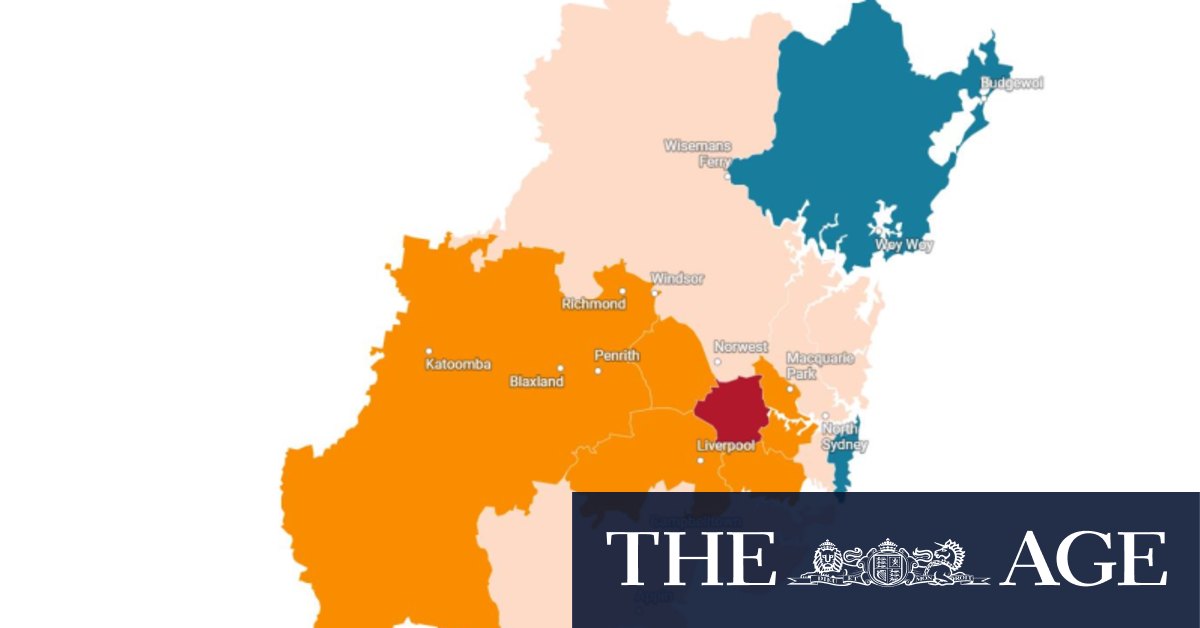 New South Wales disaster payout recipients surpass 1 million as men claim lion's share
Companies registered in the City of Sydney's LGA received more aid in total than any other region – $ 321 million – followed by Canterbury-Bankstown ($ 198 million) and Northern Beaches ($ 182 million).
Figures provided to the New South Wales Parliament show that one in four businesses in Sydney's 13 local government areas have received government support, including Sutherland, Northern Beaches, Liverpool, Central Coast, Canterbury-Bankstown, Penrith, Wollongong, Campbelltown, Blue Mountains and Fairfield.
NSW businesses have globally received $ 4 billion since the COVID-19 outbreak in mid-June in Sydney under three grant programs funded by the state and federal governments – the COVID-19 Business Grant , the JobSaver payment and the COVID-19 microenterprise grant.
Half of the total went to JobSaver, which provides cash assistance of up to $ 100,000 per week to businesses, depending on their size.
Support for businesses affected by NSW lockdowns has been hampered by distribution issues and some businesses continue to complain about slow receipt of payments and lack of information.
The number of people in New South Wales receiving income assistance following the COVID-19 disaster topped one million last week after increasing by 75,000 in the past fifteen weeks. Data from Services Australia shows that 1.02 million people in the state had received at least one of the payments as of Friday, September 10.
Accenture and illion's analysis, which pulls anonymized data from hundreds of thousands of bank accounts, showed that 15% of adults in greater Sydney were receiving the emergency payment in August.
Prime Minister Scott Morrison said on Sunday the need for the COVID-19 disaster payment will "change" once the lockdowns are lifted, but the process for removing emergency income support is still under review .
"The treasurer is working on these details with the states and territories," he said.
The COVID-19 Disaster Payment provides $ 750 per week to workers who lost more than 20 hours of work per week due to lockdown restrictions and $ 450 per week to those who lost 8 to 20 hours per week ( income support recipients who lost at least 8 hours of work receive $ 200 per week).