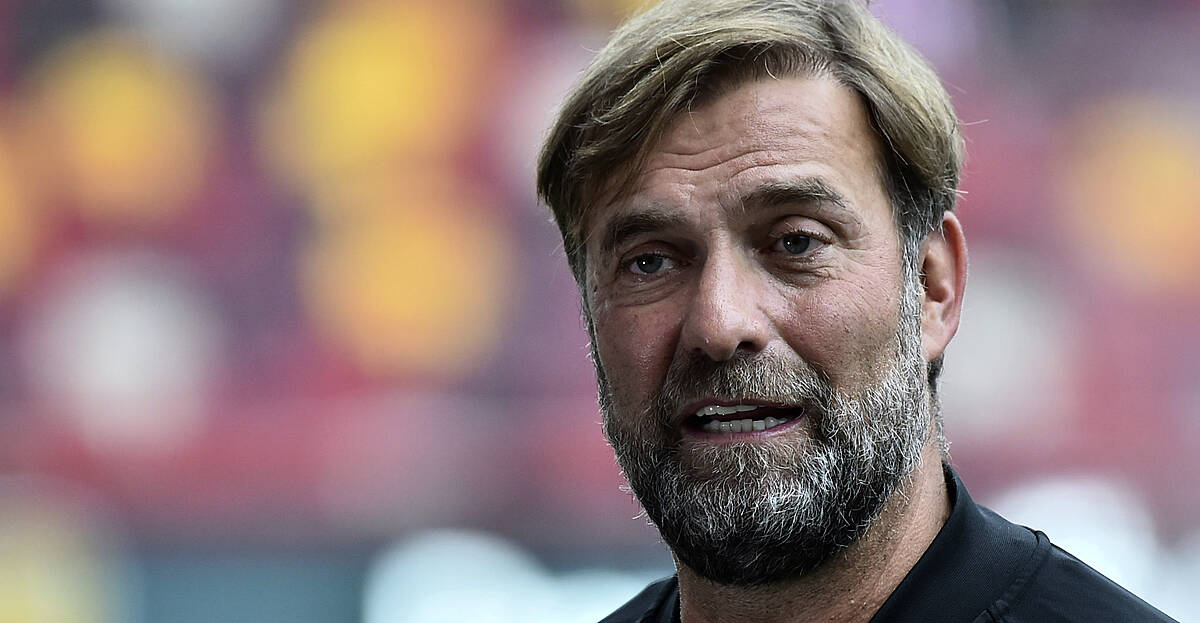 Klopp is tied with Bill Shankly as the voice of Liverpool | Roy Curtis
Roy Curtis is a two-time Irish Sports Writer of the Year award. He joined Joe Molloy on the Paper review to talk about Liverpool and Jurgen Klopp.
Jurgen Klopp does not understand why other managers remain shy about vaccinations.
At his press conference ahead of Liverpool's match with Manchester City, Klopp spoke eloquently on a subject that exists outside the realm of football. The clip went viral. This isn't the first time Klopp has gone viral for commenting on non-football related topics.
And Roy Curtis thinks that's what separates him from his peers.
"Klopp is perhaps the most impressive figure in contemporary sport," he said.
"What comes through is the guy's emotional intelligence when he deals with a topic. He has that aura, that seriousness and that charisma of a natural leader. Today he went out and spoke about vaccines He pointed out that it was him rather than dealing with conspiracy theories, speaks to experts … who told him that the vaccine was the way to solve this problem.
He is exceptionally outspoken at a time when people are terrified of speaking. "
Klopp compared taking the vaccine to obeying drunk driving laws. He recognizes that the vaccine protects everyone, not just him individually. He also revealed that the Liverpool team are 99% vaccinated and become so without his involvement.
The Liverpool manager does not see this as an infringement on freedom.
His comments come as it has been reported that Premier League players are not getting vaccinated.
Marca reports that "only seven of the 20 teams have managed to vaccinate more than half of their squad, with three clubs not even having vaccinated 10% of their players". This is a global issue with American athletes making headlines last week before the start of the NBA season.
Jurgen Klopp has a superb answer to the soccer player (and society at large) vaccination question, using the analogy of a drunk driver:

"The law is not there to protect me, it is there to protect all other people because I am drunk or angry and want to drive a car." pic.twitter.com/r7dbLmTY2z

– It's Anfield (@thisisanfield) October 2, 2021
Curtis acknowledges that Klopp is tied with Bill Shankly because of times like this.
"His connection to Liverpool is really evident in the way he shows leadership. Liverpool, as a city, geographically lies within the confines of England, but regards itself politically, culturally and emotionally as a kind of independent republic. .
And the leader of the football team is the voice of this city. This is why Shankly was revered.
I think Klopp … shows it over and over again when he comes forward and talks about things that other managers refuse to deal with and he does it with intelligence, calm and charisma … I'm not a Liverpool Supporter but I find myself supporting them because of this guy.
You have a situation with vaccines, with English clubs where there are a lot of clubs with less than 50% of their players vaccinated and it looks like those conspiracy theories have had some influence on those players.
It's refreshing to see a guy of Klopp's stature taking care of this rather than talking about it and being afraid of insulting sensitivities.
He talks about it with a rationality and intelligence that you don't often see in professional sport. "
Irish football's troubles neither begin nor end with Kenny.
Download the all new OTB Sports app in the Play Store and App Store now! We have what you need!

Subscribe to OTB Sports' YouTube channel for more videos, like us on Facebook or follow us on Twitter
for the latest sports news and content.