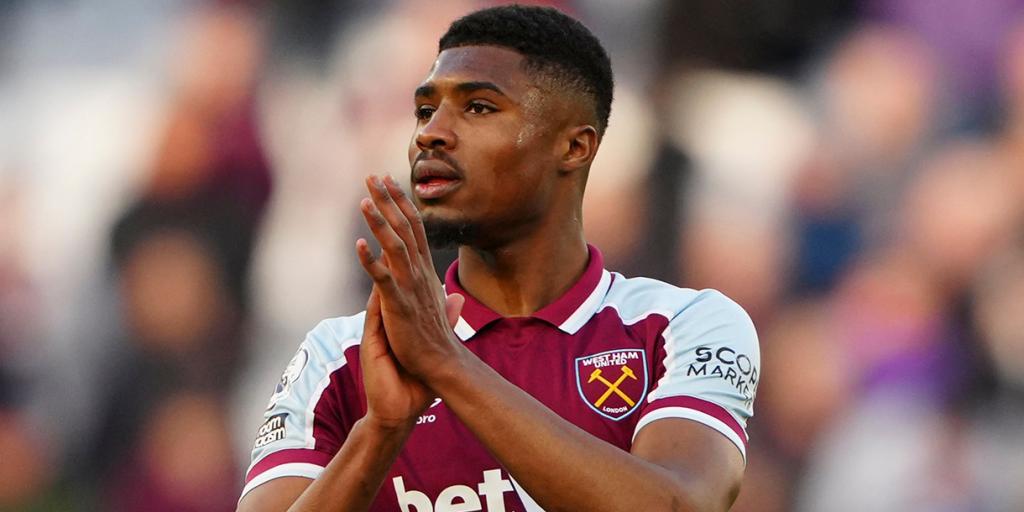 Johnson: With our supporters, we are always confident
Whether at Sevilla or Stratford, the Claret & Blue Army have been outstanding in their return to the stadiums this season, roaring over West Ham United on land and sea.
It's a fan base that Football Academy graduate Ben Johnson has loved playing in front of, with the 22-year-old admitting the fan support gives the Irons an extra boost in their efforts across multiple competitions.
After tremendous support in our last three away games at Southampton, Liverpool and Sevilla, West Ham return to the London Stadium on Sunday with an important Premier League game at home to Aston Villa.
Tickets for the match are available on the Ticket Exchange, so click on here to be part of the game at the London Stadium this weekend!
Anticipating another exceptional atmosphere for the match, Johnson reiterated how such support goes a long way for West Ham players on the pitch.
"This season, the whole club is confident when we go into a game, and that helps us players," Johnson explained.
"I think we feel like we've improved thanks to the way our fans have treated us this season. It's going to be another tough game on Sunday and the fans know we need it.
"It's the plain truth: we need it by the end of the season.
"The top four is our goal. Of course, we are realistic and we know that other teams have games going on, so all we can do is try to win all of our games.
"Mathematically, if we win all our games, it would give us a great chance. I don't see why there is a reason why we couldn't do this.
"I think we're pretty good and no team scares us, so on Sunday we're here to win, and I'm confident we can."