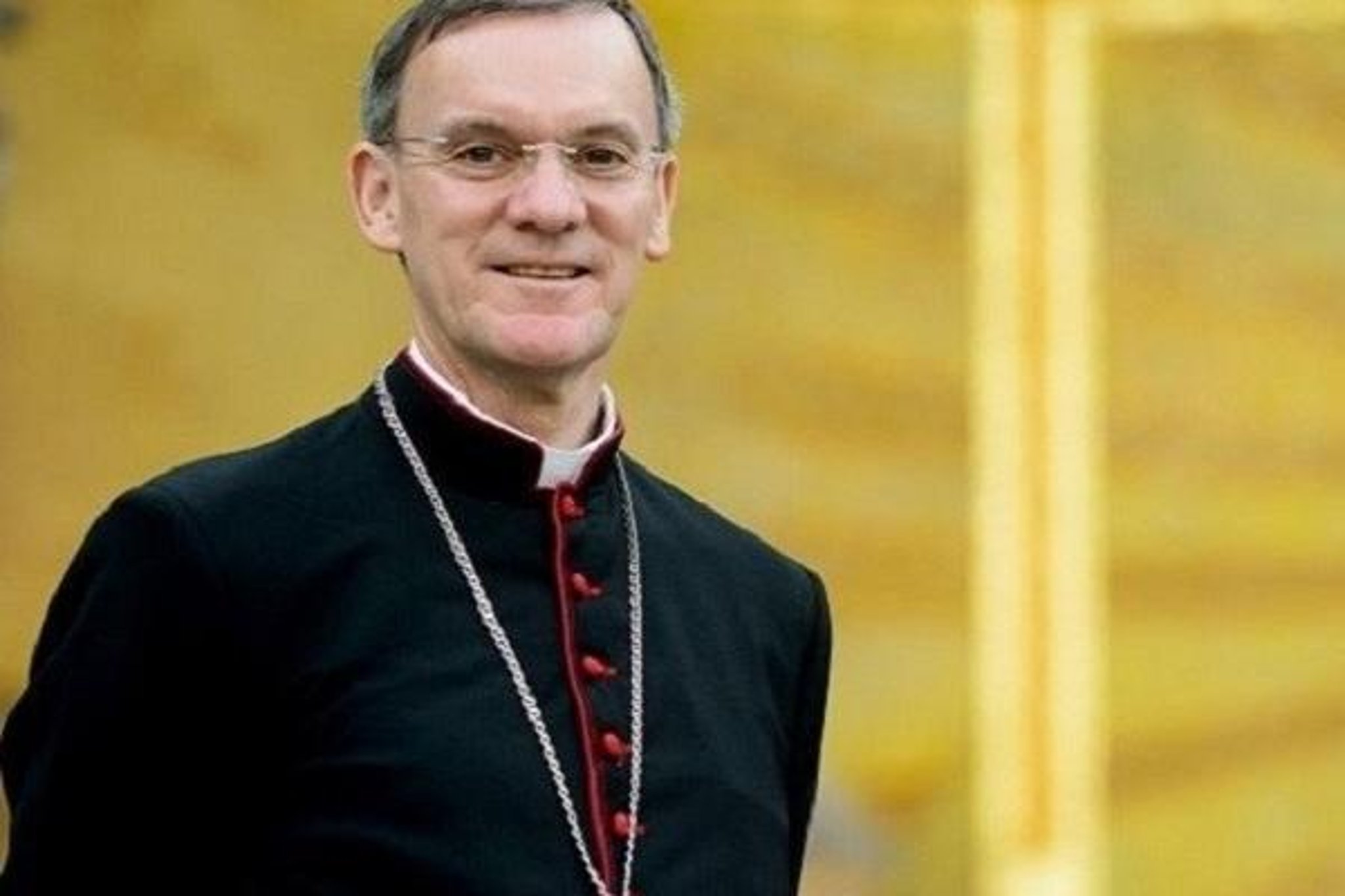 Invitation: Lay and practicing Catholics in Lancashire are invited to share their views on the future of the Church
But the invitation is not only for those who are still on the benches. It is also for those who may have strayed from the church, feel they have not been helped by the church in times of need, or feel it is not fulfilling his mission.
The Bishop of Salford, the Most Reverend John Arnold, stressed that as a "listening church" it will also be important to hear from those on the margins of church and society and those who feel excluded from one or the other, as well as people from "other traditions".
The dialogue is part of a global conversation about the "Universal Synod" on the future work of the Catholic Church.
Bishop of Salford John Arnold
Participants in the Diocese of Salford have until March 1 to submit their responses. They are asked to respond as individuals or parishes to questions such as: what has been your experience of your parish/community during the pandemic? How can we listen to each other better, in the church and in the rest of the world? In what ways do our parishes/communities speak to each other and to society at large? How could we do better?
On the diocesan website, Bishop John said: "We face many challenges, don't we. We have the pandemic, we have climate change, the refugee crisis, we have modern slavery. So much hardship, and we have terrible poverty that surrounds us. And we have to respond as a church. And that may mean we do things in a different way. I ask everyone to take this journey of prayer together and to invite others, especially those who may be Catholic but do not necessarily come to church or feel part of a church community, to say why they do not feel part of the church, so that we can learn and be able to better serve them.
But he stressed that the synod was "not an argument, it's not a debate, it's not a discussion about what I want for my church. It's about seeing what the spirit saint can ask us, what God wants from us as we translate the values ​​of the gospel into the needs of our time. This does not mean that we will change the doctrines of the church, but we will know how to apply them to the times in which we live.
In a pastoral letter delivered to parishes last year, the bishop explained that the Universal Synod looks at communion, participation and mission and underlined: "It is important that we understand its purpose and its meaning. together."
Bishop John noted, "A Synod is not a debating event where people bring their arguments and opinions in order to win a discussion… We are all invited by Pope Francis to participate."
He added that he hoped the Diocese's response could build on other initiatives and be: "the first step on a longer and deeper journey of listening to help us shape the Diocese for the future. to come up".,
It is expected that a summary of the responses will be made available to the entire diocese.
A spokesperson for the Diocese of Salford said: "We continue to receive responses at our Universal Synod which is truly encouraging. It is wonderful to see so many people willing to contact us for the future of their church and we look forward to this journey, which will be followed by our own diocesan synod. The survey for this stage of the synod remains open until Tuesday, March 1, and we would like to hear from as many parishes and individuals as possible, especially those who may no longer feel a connection to the Church."
.Responses can be submitted via the online form on the Diocesan website (see here) or by email to [email protected] or by traditional mail. For more information see here
Around the world, the consultation will continue from 2021-23. In Lancashire, the Diocese of Liverpool and the Diocese of Lancaster will also invite responses.
To subscribe to the Lancashire Post, see here