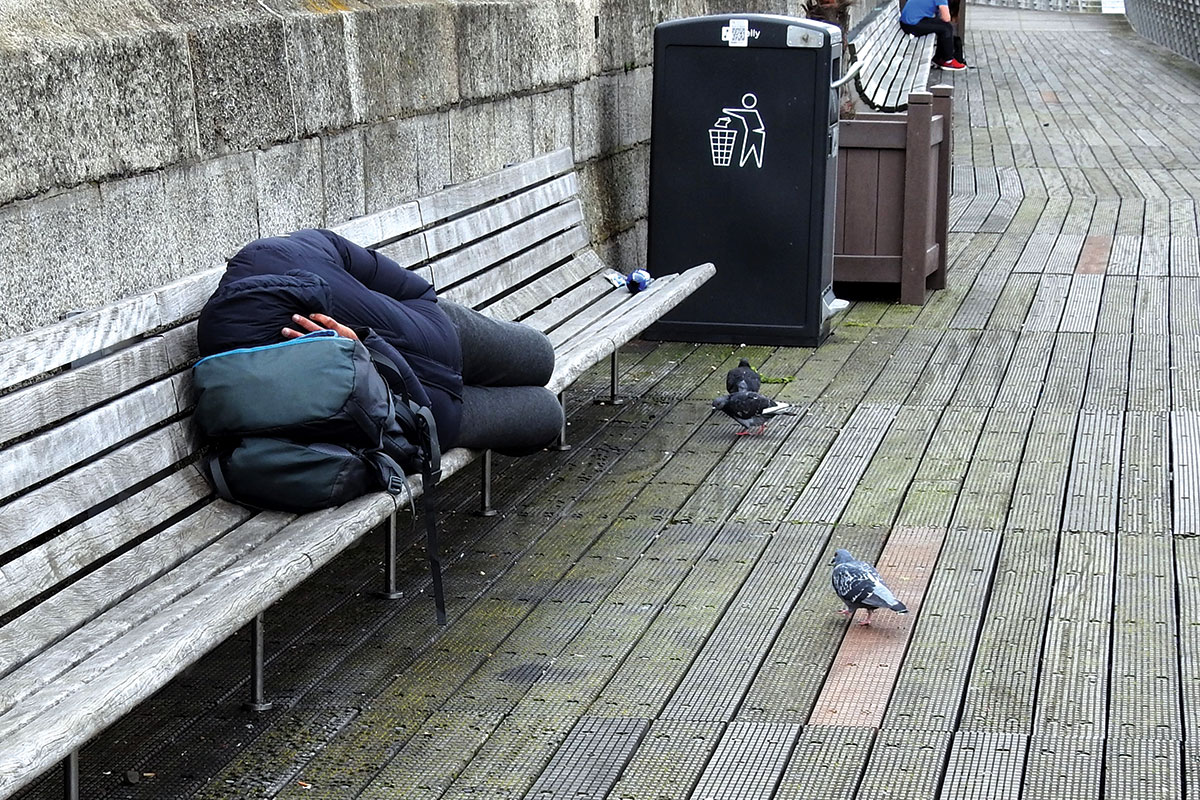 Inside Housing – Commentary – Two years after Everyone In, let's keep the collaborative spirit alive
Many housing associations are still committed to working with partners to end homelessness and roughness, and continue to work with each other, local authorities and homeless charities like ours to make it a possibility.
What we need in the future is a more coherent approach across the social housing sector.
Safe and secure housing with the right level of support can transform the fight against homelessness and many of the challenges associated with it. As a leading provider of Housing First services, we know the difference it makes.
The Kerslake Commission on Homelessness and Rough Sleeping – chaired by former Civil Service Chief Lord Kerslake and for which St Mungo's acts as secretariat – sought to review and learn from the response to the pandemic.
He made a number of recommendations on how to end the street for good, including how housing associations can build on their positive actions.
A key recommendation was the continued commitment to working together, not just in emergencies, but as part of our way of doing business.
We have seen this in many local authorities, including London and Greater Manchester, where health and housing are working together, and housing providers are demonstrating the real long-term role they can play.
The bar must be raised so that all donors commit to working collectively towards this objective. This will transform the emergency response to the pandemic into how housing associations are seen as positive contributors to communities.
There is a reputational imperative for housing associations to get it right. The very real crisis in the cost of living, the pressures on families, the impact of the pandemic and its consequences on health and well-being, the consequences of the end of the moratorium on no-fault evictions are all felt from most acutely by thousands of people. of people to whom the associations provide a home.
The Department of Upgrading, Housing and Communities last month announced plans to set out its long-term strategy to ensure rough sleeping is avoided in the first place and responded to effectively when it occurs. .
We look forward to this plan bringing together all responsible departments – both local and national. This it is necessary and it is urgent. It will take housing associations continuing to contribute if we are to help deliver on the government's commitment to end the streets by 2024.
Housing providers may have a unique and measurable opportunity to play a fundamental role in helping to end street homelessness, maintain rentals, and provide or report partner support.
Let's keep everyone's momentum, collaboration and spirit alive so we can end street homelessness for good.
Steve Douglas, Managing Director, St Mungo's