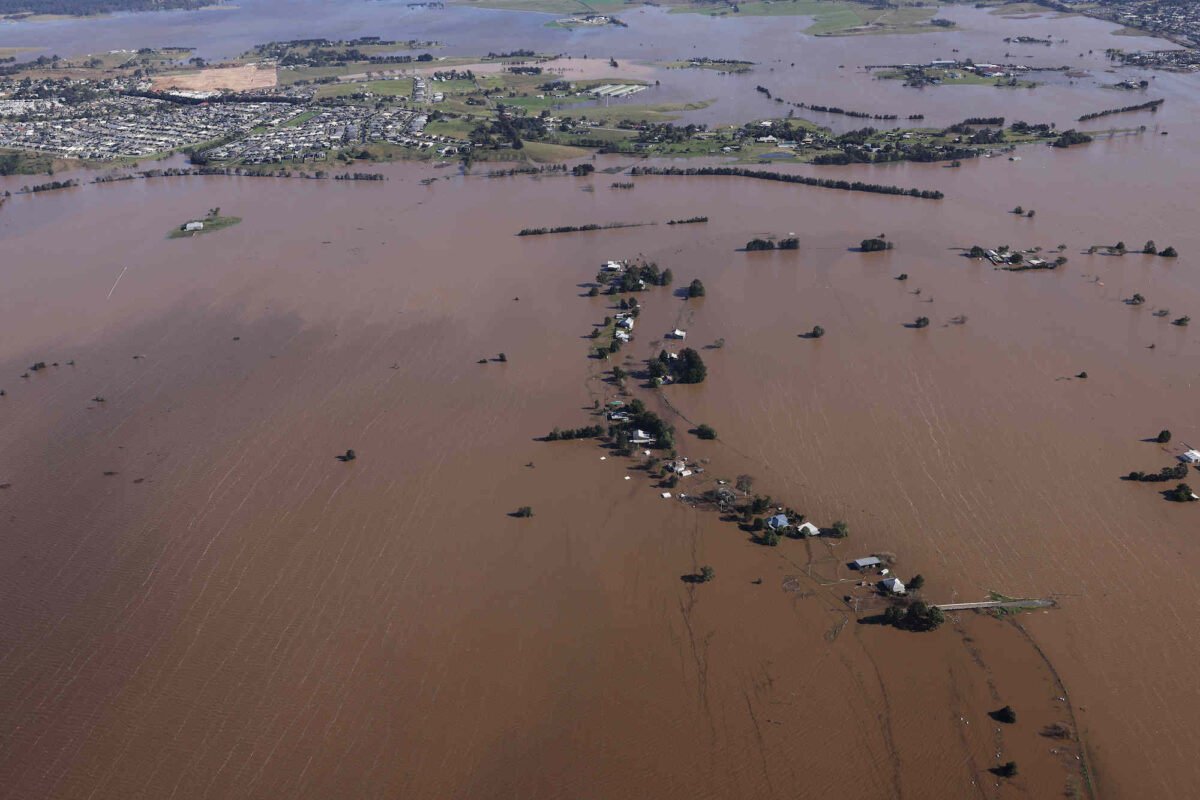 Flood recovery officials named in Australian state
New South Wales (NSW) flood recovery efforts will be managed by designated coordinators as nearly 100 people arrive from Victoria to help with the ongoing emergency.
Former Detective Dean Betts will oversee cleanup and reconstruction efforts in Greater Sydney, while fellow Resilience NSW director Mel Gore will take over operations for the state's Central Coast, Hunter Valley and Coast north.
"These appointments will help ensure communities affected by the floods receive prompt and effective support," Emergency Services Minister Steph Cooke said on Saturday.
As the floodwaters continue to recede, more than 1,000 government staff are ready to help clean up.
Cooke said the immediate priorities were assessing the damage to flooded homes and businesses and ensuring displaced residents can access emergency accommodation.
Of 2,285 premises already examined, 239 have been deemed uninhabitable and 973 others require repairs.
Help from Victoria
Some 37 Victorian emergency personnel will travel to NSW on Saturday to help with the rescue and cleanup operation, taking the state's total crew count to 94.
The latest deployment includes 26 members from VICSES and 11 swiftwater rescue specialists from Fire Rescue Victoria, with volunteers to be sent to the Gosford and Maitland areas.
"Our neighboring communities in NSW are suffering from an extreme and devastating weather event so we will of course be helping out during this difficult time," said Fire Rescue Victoria Commissioner Ken Block.
Government recovery centers in Greater Sydney, the Hawkesbury-Nepean Valley and the Central Coast will open in the coming days.
Some 37 NSW LGAs remain under natural disaster declarations, while SES Commissioner Carlene York has signed 'transition to recovery' transfer orders for those covering Camden, Canterbury-Bankstown, Fairfield, Liverpool, Penrith and Sutherland.
NSW asks for help from the Federal Government
Meanwhile, New South Wales Premier Dominic Perrottet is hoping the Federal Government will pledge half the funding needed to raise the Warragamba Dam wall in Sydney.
"This is a billion-dollar project. It's not a simple project," he said on Friday.
Perrottet said that in light of the flood crisis, he wanted to continue with the initiative despite the state's warning to back out of major infrastructure initiatives during the current economic turmoil.
NSW Labor leader Chris Minns said he was skeptical of raising the dam wall and wanted to see more money invested in escape routes from flood-affected areas.
Back-to-back sunny days have prompted warnings from authorities not to think the worst of the flooding is over, with waters still high and the risk of landslides lingering.
On Friday, around 47,000 residents of New South Wales were still under evacuation orders, and 50,000 were ordered to return home with caution.
Flooding continues to affect the Hunter region, with roads cut in several towns and rail services affected on the Hunter Line.
On the Hunter Line, no trains run between the Newcastle, Scone and Dungog interchange, and many buses are being diverted or missing stops on Saturday.
Road closures are in place at Tomago, Raymond Terrace, Thornton, Millers Forest, Maitland, East Maitland, Branxton and Mitchells Flat.
Newcastle and Central Coast rail lines have reopened after heavy rain disrupted services between Cardiff and Wyong, but passengers are being told delays could be underway.
Several roads reopened in Hawkesbury on Saturday, including the Windsor Bridge and Wilberforce Road in Windsor.
Flooding also continues to affect some roads in Greater Sydney, with closures on Heathcote Road, Pitt Town Road and the Yarramundi Bridge.
The T1 Western and Blue Mountains train lines are also partially affected, as are the Parramatta River ferries.