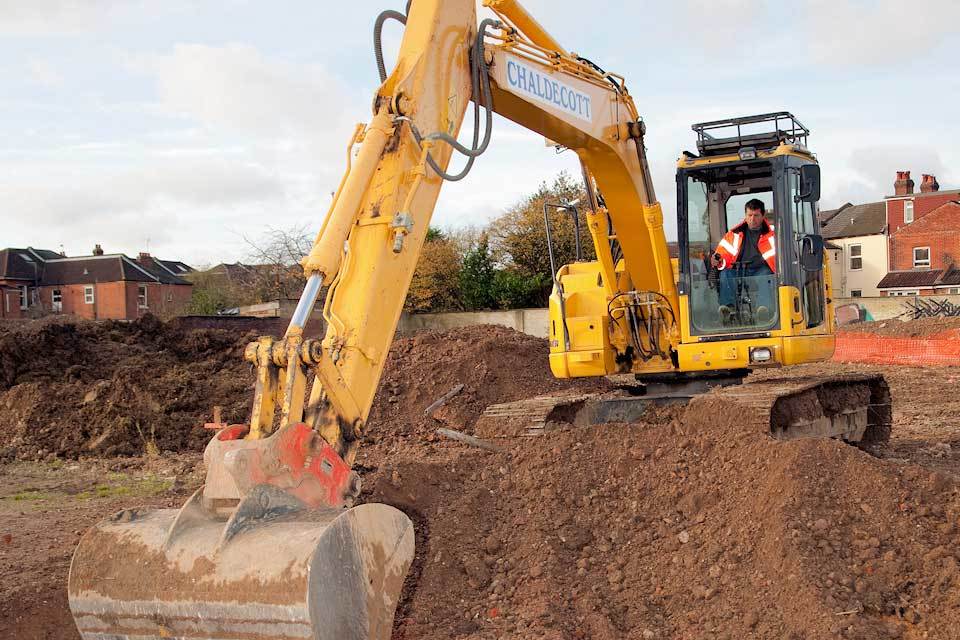 Abandoned sites turned into new homes to level the land
Abandoned and underutilized brownfields across the country will be turned into new homes, to level the land and create thriving communities where people can live and work, the Department of Leveling announced today (24 February 2022), housing and communities.
The West Midlands, Greater Manchester and the combined Tees Valley authorities have received their share of £30m funding to regenerate brownfields in the 3 regions and create 2,500 new homes.
Today's announcement is part of the government's plan to improve communities across the country, creating vibrant new places to live and work, boost local economies and create new homes and jobs.
The funding – first announced in the Leveling Up white paper – will help young people and families access homeownership and protect cherished green spaces by transforming unsightly abandoned buildings and parking lots.
A further £8million from the Brownfield Land Release Fund has also been allocated to 13 councils across England to deliver nearly 900 homes, boost the personal and bespoke build sector, support small and medium-sized building businesses and create thousands of jobs.
Housing Minister Rt Hon MP Stuart Andrew said:
Turning abandoned brownfields into vibrant places where people want to live and work is a key part of our mission to level the country and it's something I've supported for my entire career.

The funding announced today will breathe new life into former industrial sites, create thriving urban communities and build more homes so young people and families have the opportunity to access the housing ladder.

Our housing upgrade plans will be guided by this brownfields first approach, this includes building more self-built and bespoke homes, which will stimulate small builders and create thousands of jobs.
In addition, £4.45m funding has also been provided to 16 local areas under the One Public Estate (OPE) scheme, which will help councils work with central government and public sector partners to release land from the public sector for an additional 3,000 new homes. over the next 10 years, creating 4,500 jobs.
Today's announcement builds on £120m funding for brownfields announced in the Leveling Up white paper earlier this month. Funding will also be provided to 7 municipal authorities combined to deliver 7,800 brownfield homes. The MCAs receiving funding are: West Midlands, Greater Manchester, West Yorkshire, Liverpool, South Yorkshire, North of Tyne and Tees Valley.
The government recently launched a £1.5billion homebuilding leveling fund, offering loans to small and medium-sized builders and developers to deliver 42,000 homes, with the vast majority outside London and southeast, helping to rebalance the economy and spread prosperity and opportunity. more fairly.
More information
Contaminated Lands Releasing Fund (BLRF) and Self-Contained and Custom Construction (SCB) Funding
| local authority | Region | BLRF | SCB |
| --- | --- | --- | --- |
| Cheshire West and Chester | NO | 1,248,000 | – |
| Plymouth City Council | SW | 612 675 | 220,000 |
| Gosport Borough Council | SE | 2,200,000 | – |
| Blackpool Council | NO | 170,000 | – |
| City of Stoke-on-Trent | WM | 95,000 | – |
| Bristol City Council | SW | – | 142,903 |
| City of Wolverhampton | WM | – | 647,000 |
| Eastbourne Borough Council | SE | – | 85,000 |
| Lewes District Council | SE | – | 79,000 |
| London Borough of Barking and Dagenham | I | – | 895,000 |
| London Borough of Enfield | I | – | 628,000 |
| Shropshire Council | WM | – | 282,041 |
| Sunderland City Council | BORN | – | 700,000 |
| Total | | | 8,004,619 |
Public Domain Funding Award
| Partnership | Total allocation |
| --- | --- |
| North Midlands | £150,000 |
| Valley of the Tees | £100,000 |
| West Yorkshire Combined Authority | £242,000 |
| West Midlands Combined Authority | £325,000 |
| Buckinghamshire Public Property Partnership | £370,000 |
| Strategic advice to the Cambridge and Peterborough OPE partnership | £245,000 |
| Norfolk OPE Partnership Council | £385,000 |
| A public domain – Essex Partnership | £80,000 |
| Berkshire | £80,000 |
| isle of wight | £344,000 |
| wider Hampshire | £300,000 |
| Lewisham Health & Care Partnership (LHCP) Estates Steering Group | £300,000 |
| South London Partnership | £415,000 |
| The Board of Directors of Barnet & Enfield OPE | £450,000 |
| Waltham Forest Partnership | £325,000 |
| West London OPE Board | £340,000 |